WineCraft Marketing & Services
WineCraft Marketing & Services is an independent professional outfit that services, primarily, the trade market in three core areas:
1) Coaching – through various international wine certification programs on its wine school platform.
2) Consultancy – assisting F&B chain and outlets in sharpening their wine operation, through training and wine selection.
3) Communication – providing profiling and coverage of wines, wineries, F&B outlets through wine features and in its wine blog.
WineCraft's distinctive service features lie in our active and enthusiastic participation in both local and international wine scene, as well as excellence in delivery of our services.
Our fresh and creative approaches to wine-related services are enhanced by established accreditations with key international wine trade boards, as well as international professional certifications and qualifications.

We aim to increase professionalism in both individuals and entities in the wine, F&B, hospitality and related sectors.
WineCraft Marketing & Services… 'Active & Credible Expertise'
Contact hweepeng@winecraftmktg.com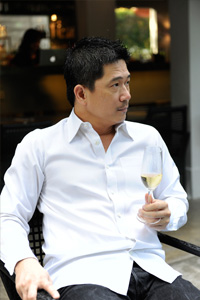 Lim Hwee Peng, CWE, FWS
International Wine Specialist – Partner
WineCraft Marketing & Services
Partner
Many have asked who are my partners in WineCraft?
The fact is, I have initiated WineCraft Marketing & Services, with the aspiration to increase the professionalism (through knowledge and continuous education) of the local and regional wine industry, as well as the F&B trade. Such endeavour cannot be achieved through an individual. It is only through the support received from many 'partners' (individual and organizations whom many would term them as 'clients'), who believed in my cause.
The endorsement not only affirms the possibility of my dream, it also encourages me to continue building it regardless of the challenges that lie on my path. More importantly, the main 'partner' of this humble attempt is God, who has blessed and guided my path with patience.
Thus, 'Partner' is indeed an apt designation that reflected such joint effort.